Thanks to the Juneau Empire for giving the Juneau STEM Coalition a monthly space!  Look for new articles on the 4th Tuesday of the month on page A3.  Columns are written by members of the Juneau STEM Coalition on a variety of topics related to STEM. Also be on the lookout for "STEM Activities", outlined in every article!
This is the first in an occasional series in which we invite Juneau School District graduates to explain how they are incorporating their interest in Science, Technology, Engineering and Math (STEM) fields post-high school. Abigail Taylor-Roth is a 2015 Juneau-Douglas High School graduate, whom we caught up with at the end of summer. Her insights reminded us that there are important real world STEM connections that we can make beyond technological advances in industry and larger data sets. Her unique math and social science background led to a new perspective on important social issues.
This summer, the Juneau School District said goodbye to Jennifer Thompson, a 25-year veteran primary teacher and founding member of the Juneau STEM Coalition. As we wish Thompson luck on her next great adventure (teaching in Brazil), we want to take time to celebrate her contribution to our schools and our community and to reflect on her practices as an educator.
In the midst of this great summer for hiking, take a moment or two to step off the trail. Many thanks to Steve Merli and Discovery Southeast for writing the July STEM Column.
Kathy Hocker wrote a wonderful piece about getting kids – and the rest of us – outside, notebook and pencils in hand.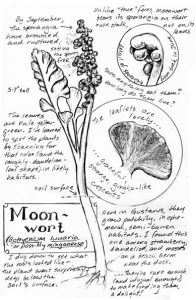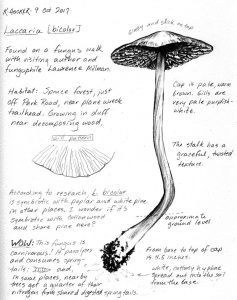 Sea Week is a wonderful, (very!) long-running STEM collaboration between JSD and Juneau STEM enthusiasts. Peggy Cowan wrote this article, in which she gives kudos to the amazing parents and teachers who started Sea Week long ago, includes a lovely reflection by Sea Week "grad" Michael Kohan who's grown up into a STEM career, and explains the work of JSD and others to update Sea Week and keep it as engaging and relevant as ever.
What does a scientist look like? The Draw-a-Scientist Test measures students' perceptions of who scientists are now and who CAN be scientists in the future.  Do Juneau's students perceive scientists as diverse people just like them? Or do they believe  there is one demographic that "fits the mold" of a scientist? The following tables are supplemental materials to this STEM Corner article:
People aren't just born being good at math. It takes time and practice to develop skills! Learn more about how you can help combat the false belief that you can either do math, or you can't. Check out the activities on "Which One Doesn't Belong" to practice your 'math brain'!
Career and Technical Education (CTE) prepares students for college and careers by applying academic skills with employability and technical, job-specific skills. Read this article to learn more about opportunities for CTE in Juneau schools!
STEAM (Science, Technology, Engineering, Art, and Math) education in pre-k classrooms helps to promote learning and creativity in children. This month's STEM Corner article discusses the ways in which STE(A)M can be incorporated into pre-k classrooms and the benefits of doing so.
STEM education is just as important for adults as it is for kids! Read more to learn about the benefits of STEM learning for adults.
Local marine mammal scientists dive into the classroom to teach students about the bones and muscles in marine mammal skulls.
This article is all about coding! Using technology is one thing, but CREATING technology is another.
This article discusses the importance of STEM integration in schools and including Art in STEM education
STEM education isn't just for older students! This article highlights STEM activities for K-2 students
What is STEM education and why do we need it?
Summer STEM activities for families to do together!
Learn more about STEM and learning from failure